Idyllic corner of NSW
Sandy Point is a stunning and tranquil suburb located on the banks of Georges River in South-Western Sydney, New South Wales. This picturesque residential area can be found 28 km south of Sydney's central business district, within the local government area of Sutherland Shire.
The sandy point landscape provides a breathtaking combination of tranquil bushland, riverside views, and peaceful residential streets. For those moving to the area, a Removalist Service can provide the perfect way to get settled in this idyllic corner of Victoria with minimal disruption.
While there are many removalist services available in Sydney, it is important to select one that is experienced and knowledgeable about the unique characteristics of the Sandy Point area. With a dedicated team of removalists well-versed in local traffic and access, you can trust that your belongings will be moved safely and efficiently to your new home with us.
Require office relocation removals?
Steve Lavin Removalists is the go-to for businesses in the Sandy Point area who need to relocate confidential documents. Our services provide a secure, efficient, and cost-effective solution to help companies move sensitive documents from one place to another. We have strict security protocols in place that ensure all documents are securely transported and remain confidential throughout the transportation process.
Interstate
We are familiar with all the routes around the Sutherland shire as you can see from our locations. Moreover, if you need to move into Victoria, Queensland, or the ACT  area we offer interstate removalist services. Our experienced team knows the best road to take and will ensure your belongings are transported safely and quickly.
Affordable pricing and convenience
Steve Lavin's is a family owned business that understands the importance of affordability. We offer competitive prices that are designed to fit your budget and we also provide convenient options for payment.
GPS Tracking System
If you are under our hands, you won't have to worry about theft, loss or damage. We have adopted modern technologies and all our trucks are installed with cutting-edge GPS tracking systems that allow us to track the whereabouts of our vehicles in real-time. This provides extra security for your possessions and peace of mind for you knowing they are in safe hands.
Sandy Point is a great place to live or work. With the help of a reliable removalist, you can make sure your transition to this beautiful area is as smooth  as possible. Whether it's a holiday home or permanent residence that needs relocation, there is no better way to take the stress out of moving than to hire a professional.
If you are looking for local removalists in the Sandy Point Area, look no further than Steve Lavin Removalist Services. Depending on the size of your move and special requirements, you can choose from several different services we offer in the area.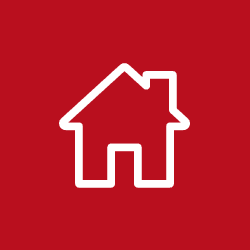 Furniture removals
Our team of professional removalists is well-equipped with the latest tools and equipment to move all your furniture and possessions quickly and safely.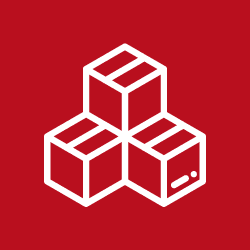 Packing services
We also provide a full packing service using only top-quality materials and moving boxes, taking extra care in preparing fragile items such as mirrors, artwork, or ornaments for safe transportation.
At Steve Lavin Removalists, we understand that moving can be a stressful time so our dedicated team is here to make the process as easy and stress-free as possible. We value our customers' time and possessions with the utmost care, treating them as if they were our own. We have complete packing and moving supplies, from moving boxes, to moving blankets, packing materials, and plastic protectors.
Ready to get started?
If you need a reliable Removalist Service in the Sandy Point area, contact Steve Lavin Removals today. Our friendly customer service team is happy to answer any questions or send us a message and we'll get back to you right away!
LOCATIONS:
Steve Lavin Removals have experience in furniture removals for all of the Sutherland Shire including: