At Steve Lavin Removals we provide a professional, reliable and affordable removalist service which specialises within the Sutherland Shire & Eastern Suburbs. We provide both home removals and office removals and have years of experience with removals of any size, from a mansion to a garden shed!
Looking for...
A professional, efficient and experienced Cronulla removalist or Bondi removalist?
We are a family owned business that has been in operation for over 30 years, providing furniture removals services in Cronulla, Bondi, the Sutherland shire, the Eastern Suburbs, the greater Sydney area and throughout Australia.
Our professional and friendly staff are ready to provide a free quote so contact us today!
We take the hassle out of moving!
If you are moving house around Bondi or Cronulla, the traffic and congestion can make the move a stressful experience if you do it by yourself. Packing fragile items can also be a complicated and stressful experience for many people.
Our team of friendly professionals has years of experience with Cronulla removals, Bondi removals, the Sutherland Shire and the Eastern Suburbs of Sydney, giving us insight on the best time to move and the easiest way to tackle the trip.
We can supply all of the materials needed to help you move including moving boxes, packing materials, moving blankets and plastic protectors. Our team also has all of the necessary equipment to deal with the heavier items like fridges, freezers, couches and pianos.
If the idea of packing up your house or office is a daunting one, our staff can also provide a packing service where we help you pack everything.
We are affordable and reliable!
As a family operated business we understand the cost of living pressures many families face, particularly living in Sydney. We offer great value for money and combined with years of experience we provide the best removals service in Cronulla and Bondi.
There are no hidden extras in the quoted price with all expenses including insurance quoted every time.
Because we have decades of experience with furniture removals in Sydney, we are also incredibly reliable. We have seen it all and are always prepared to deal with unexpected problems on the road and dealing with those hard to move items. We have have many repeat customers because of our reliability, professionalism, affordability and commitment to outstanding service.
Keeping your possessions safe!
Because our staff have years of experience we can also pack your possessions appropriately so they aren't damaged during transit. Why risk damage to your valuable and fragile items when you can hire a professional to do the job efficiently and safely? We can pack your possessions safely and load them into the truck in a way which minimises risk while traveling.
Our fleet of removalist trucks are up to date and have all of the necessary equipment to keep your possessions safe during the journey.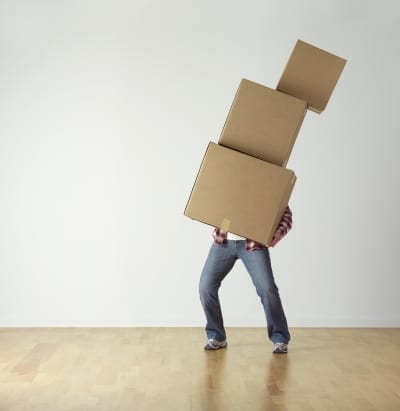 Experience throughout the Sutherland Shire and Sydney!
Our company has years of experience with removals within Australia, particularly within the Sutherland Shire and performing Cronulla furniture removals and Bondi furniture removals. However our speciality is all of Sydney and we are equally experienced in the Eastern Suburbs of Sydney, the Inner West of Sydney and North Sydney, so whatever your location or destination we have you covered.
Contact Us Today
Our staff are very friendly, committed, professional and are waiting to help you have a stress free move...