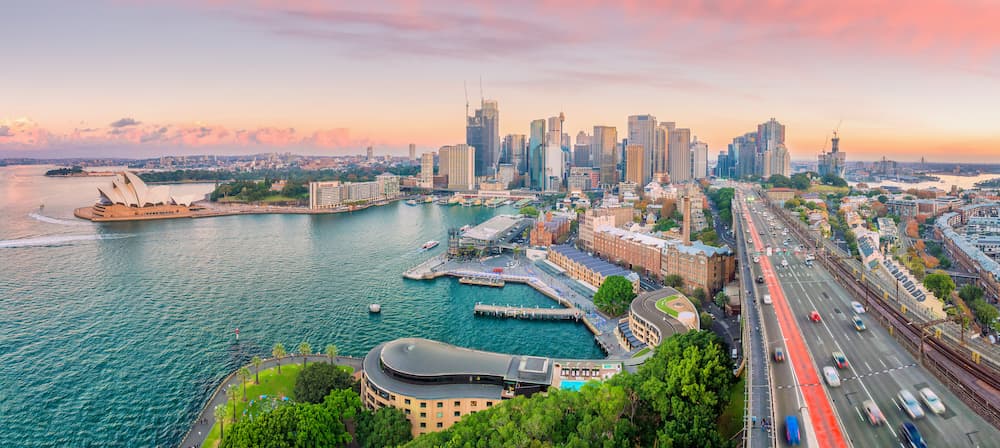 Sydney is the largest and most iconic of Australia's cities. It's the first stop on many Australian itineraries, and for good reason. With endless nature at its doorstep as well as a ton of excitement inside the city, the state capital of New South Wales is recognized as one of the most visually stunning cities on Earth.
The Harbor City is home to many of the country's most famous landmarks, including the massive Sydney Opera House. And if the thought of being able to see this beauty every day isn't enough to make you want to pack your bags and move to the east coast, we don't know what will. Actually… we do.
Check out other undeniable reasons why moving home to Sydney is such a great idea.
1. Multiculturalism
Sydney is the multicultural capital city of Australia, with about 4 out of every 10 residents born overseas. But this is nothing new. Cultural diversity has been a feature of the Aboriginal groups who have lived in this region for at least 70,000 years.
Sydney is known as a city of villages, each with its own character. Neighborhoods such as Chinatown, Cabramatta, and Leichhardt, among many others, celebrate the cultural and linguistic diversity of the city. Consequently, if you're a foreigner, you should have no problem accommodating to a city that has such a large population of immigrants. If you're an Aussie, you'll love the rich multiculturalism of the city.
2. Diverse Foodscape
Sydney is a city where the locals love sipping on their specialty coffee during the day eating at top-rated restaurants at night. Australian cuisine was influenced by so many sources throughout history that it's really hard to define a single iconic Sydney food. From traditional Aussie dishes to Greek, Italian, French, and Asian cuisines, you can try almost everything under the sun in terms of food.
Sydneysiders are also big on healthy food and therefore, we see more and more cafés and restaurants focused on providing dishes made of fresh and healthy ingredients. Vegetarians and vegans have plenty of options to choose from too.
3. Entertainment
When it comes to entertainment, few cities can pull it off as Sydney does. From sporting events to shows at the Sydney Opera House, there's an array of ways to experience the spirit of the city. Sydney's festivals are a monthly affair. The year starts with the famous New Year's Eve celebrations and continues with Mardi Gras, the Spring Racing Carnival, Good Food Month, Sculpture by the Sea, and many other festivals.
Sydney is also home to the country's best art galleries and museums, including the Art Gallery of New South Wales, Museum of Contemporary Art Australia, The Rocks Discovery Museum, and the White Rabbit Contemporary Chinese Gallery. Aboriginal tour guides around the Royal Botanic Gardens and the Barangaroo Reserve are also a great way for the locals and tourists alike to learn more about Sydney's Indigenous history.
4. The Beaches and Surf Culture
Originally part of an ancient Polynesian culture, the riding of waves was brought to Australia in 1914 by Hawaiian Duke Kahanamoku. Aussies love to surf and some of the best surf spots are found along the coast of Sydney. The world-famous Bondi Beach and Manly Beach attract visitors from all across the globe. Sydney's the perfect place to learn how ride a surfboard for the first time. For experienced surfers, it's one of the Meccas of surfing.
Those that would rather just sunbathe under the crystal-clear sky can visit any of the dozens of beaches scattered along the city's coast. Shelley
Beach, a pristine location that's part of the Cabbage Tree Bay marine reserve, is especially appealing. It's also the only west-facing beach, which makes it the ideal spot to watch a beautiful sunset.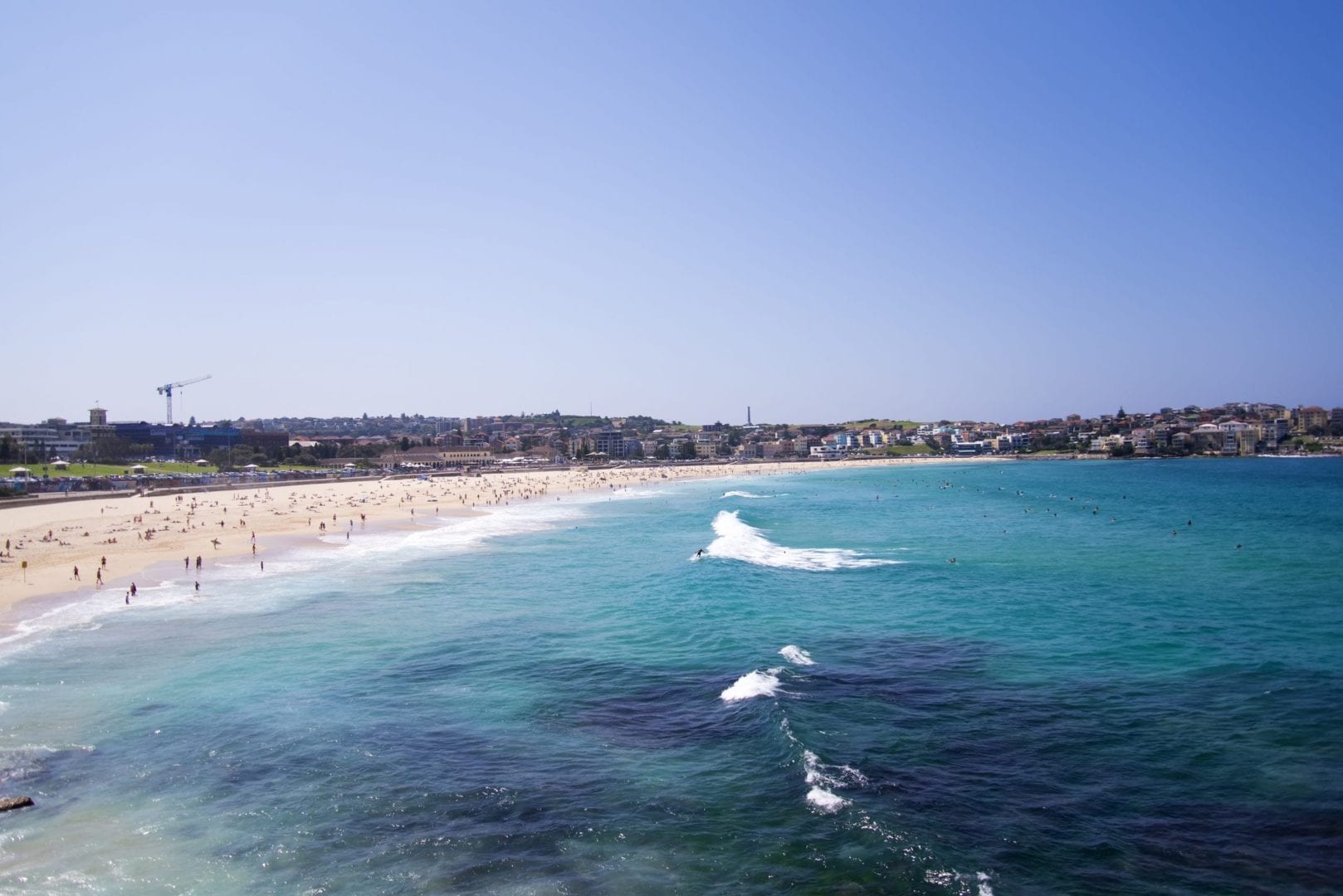 5. Numerous Local Attractions
There's an overwhelming number of things to see in Sydney. The city has over 600 suburbs and each offers distinct attractions for tourists and locals alike. Unsurprisingly the first attraction you're going to hear about is the Sydney Opera House, which looks even bigger in real life. The Sydney Harbour Bridge, or Coathanger as the locals call it, is famous worldwide as the location of one of the first New Year's Eve fireworks displays. Many interesting spots are located in Darling Harbor, including the Australian National Maritime Museum. And the list can go on. One thing's certain: no one runs out of things to do and see in this city.
6. Outstanding Weather
The climate of Sydney is humid subtropical with no extreme seasonal differences. The summers are warm to extremely hot and winters are pretty mild. You can expect an average air temperature of about 78 F in the summer and temperatures exceeding 40 F in the winter. Snow in Sydney is extremely rare, and when many other parts of the world will be covered in snow, Sydneysiders are most likely sipping on a cocktail under the blazing sun.
7. Low Unemployment
Regardless of your background, landing work in Sydney is easier than in many other parts of the country. After all, most of Australia's top companies and banks are located here. Sydney is the country's business capital, which also means it has a strong job market. With an office culture that is friendly and laidback, Sydneysiders generally have a healthy work-life balance.
8. Low Crime Rates
Compared to most cities in the world, Sydney is viewed as a safe city. In 2019, The Economist Intelligence Unit's Safe Cities Index named it the fifth safest city in the world in terms of overall safety. The index judges crime, digital and infrastructure security, overall health, hospital quality, and the risk of terrorism, road traffic deaths, and natural disasters, among other things. Nonetheless, it is still important to be aware of your surroundings and look after yourself.
9. Wide Selection of Educational Institutions
Sydney is currently the most popular student city in Australia. It is home to two universities ranked in the world's top 50 – the University of Sydney and the University of New South Wales. Hundreds of thousands of international students from more than 100 countries enroll in universities, colleges, and schools in the region. There are also over 1,000 community-based and private registered training organizations that provide high-quality vocational education covering a wide range of industries.
10. Thriving Transport Hub
As a large city, Sydney's neighborhoods are very well-connected by public transport. You'll find trains, light rail, buses, and ferries that can take you from point A to point B inside the city, to the countryside, and beyond. And according to research that compares fares to minimum wages, Sydney has one of the most affordable public transport systems in the world.
Are You Done Packing Yet?
Sydney is a fantastic city to live in. Residents describe it as a global community where everyone is welcomed. It's a wonderland of stunning natural attractions, historical sites, top-ranked restaurants, and much more. Hopefully, you now know a bit more about the magnificent Sydney and what it has to offer, which should make it easier for you to decide whether or not it will become your new home.