Are you about to move homes in Sutherland Shire or any of the suburbs in Sydney? Are you moving into a new home, a new apartment, or maybe a different office building in the Central Business District? Well, one of the most challenging things that you'll ever have to do in your moving process is the moving and packing of furniture. These large pieces of important items in your home or office are the most difficult to move, and they can cause the most stress in your moving process.
Aside from furniture being heavy and bulky, you'll also be faced with the task of moving them through narrow hallways, doors, through elevators, and even flights of stairs. Doing it on your own can be impossible. So what's the best thing to do? Well, in order for you to move your big items efficiently and safely, you will have to disassemble them.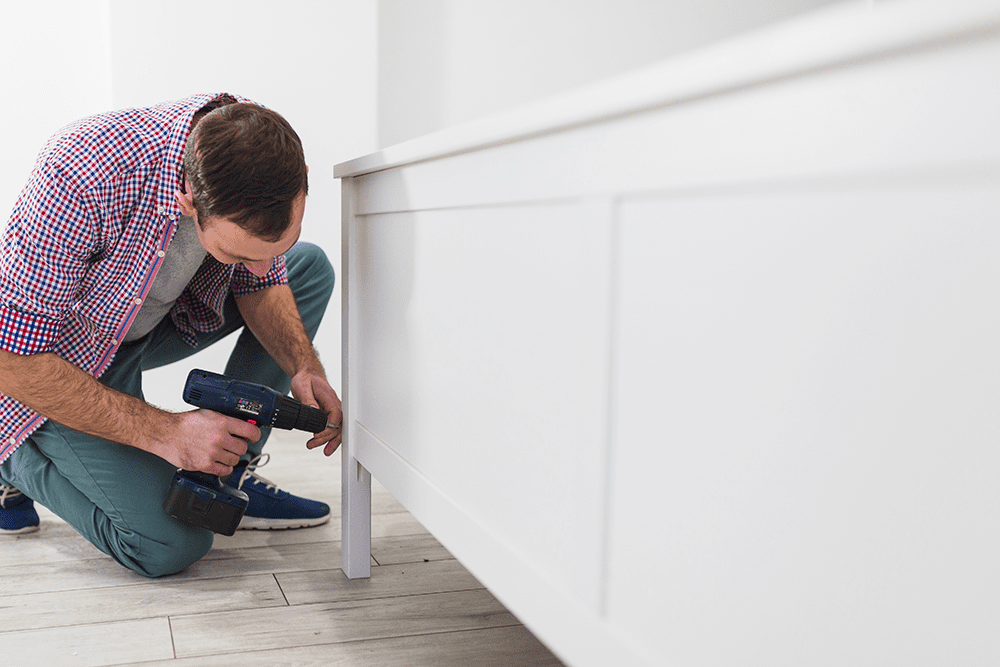 Disassembling your furniture can minimize large shapes, allowing you easy movement and access through small openings and hallways. It also helps distribute the weight, reducing the risk for injuries.
So how do you disassemble your furniture? Here are tips to make furniture disassembly smoother and easier:
1.PREPARE THE TOOLS
There will be a lot of disassembling with screws involved so better be prepared with the right tools such as hammers and screwdrivers.
2.PREPARE PLENTY OF ZIPLOCK BAGS
As mentioned, you will be dealing with a lot of screws, bolts, and pieces. These can be a challenge to organize and a ziplock bag can be the best storage for these small pieces.
Ziplock bags are transparent so you can see through them and you can also separate the screws depending on which furniture they belong to. Ziplock bags are also easy to label – just write down the labels with a permanent marker and you're good to go.
3.KNOW WHICH FURNITURE MUST BE DISASSEMBLED AND WHICH ARE NOT NECESSARY
You don't have to completely disassemble a piece of furniture. You can choose to remove the legs of a table, or only the headboard of your bed, or only the joints of a bookshelf. Determine which pieces may be a challenge when you move them out of your home.
4.MEASURE THE MOVING TRUCK AGAINST YOUR FURNITURE
If you have a large moving truck, measure your furniture if they fit through the door. If it's big enough for your wardrobe to be placed inside without having to disassemble it, then you won't have to remove any of its parts. If you have a large desk and you can fit boxes underneath, then you won't have to remove the legs as well.
If all these is giving you a headache, then the best thing to do for a safe, fast, and efficient furniture removal is to hire a professional to do it for you. We are a family-owned and local removalist in Sutherland Shire specialising in Sydney and interstate removal services. We have over 30 years of experience offering residential and commercial clients with moving furniture, packing services, and moving homes within Sydney or across different states, whether it be in Victoria, Queensland, or Western Australia.
We have a complete range of services that include local removals services, interstate removals, and packing services where we handle all the packing for you, and we have the professionals who are trained and experienced to disassemble and assemble your furniture.
WHY CHOOSE US FOR YOUR FURNITURE REMOVALS
We take pride in our up-to-date fleet of trucks that have all the necessary equipment for s safe transition of your valuable belongings. We are experts at disassembling large pieces of furniture, from beds to sofas, to complete wardrobes and cabinets, you can trust that we offer safe, efficient, and fast disassembly and packing services. We want to make your moving homes as smooth and a stress-free as possible and that is why we offer a comprehensive range of services that meet your needs.
We are a family-owned, local removalist company in Sutherland Shire, and our local knowledge is unparalleled. The process of disassembling furniture can be a headache but with our professional services, it doesn't have to be. All you have to do is tell us which pieces you want to move, and we'll take care of the rest. From the disassembly to the packing, to moving, and assembly of your furniture in your new location, you can trust that your belongings are in safe hands.
Give us a call today for a free estimate and we'll gladly provide you with the earliest possible schedule for all your moving needs.