There are so many things to do in 'The Shire', as the Sutherland Shire in Sydney's South is often called. From gorgeous scenery and incredible walks to vibrant and fascinating flora and fauna as well as charming cafes and bars there is sure to be something for everyone available. So if you are looking at moving to the Sutherland Shire and need a quality removalist check out our local removals page, interstate removals page and also we can provide packing materials for you all within the Sutherland Shire. Have a look here at a few of our favourites things to do in the Shire and get planning your trip today.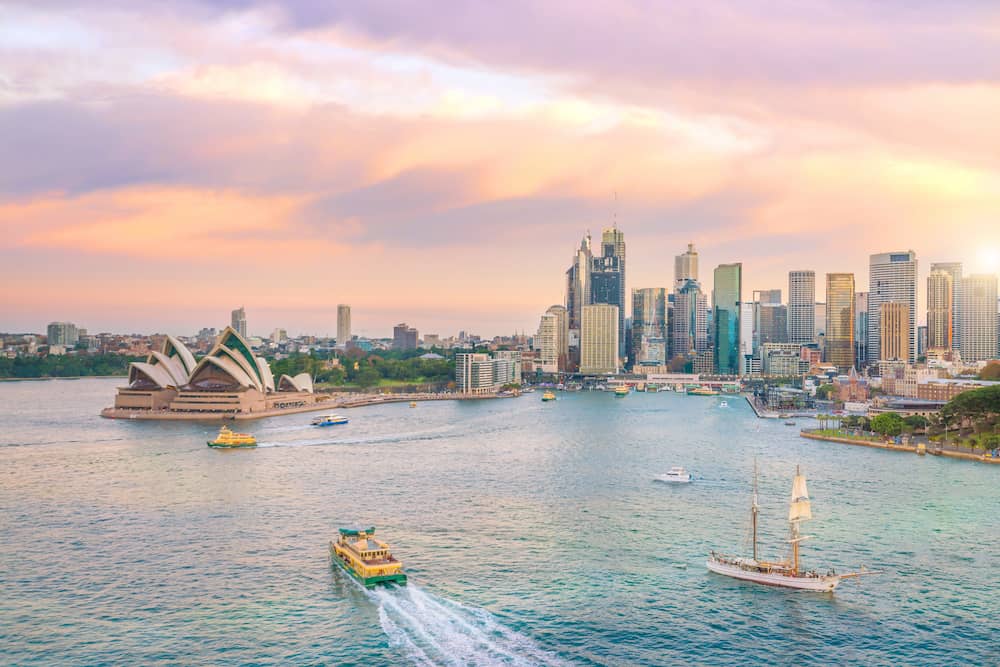 Take a walk
With everything from low impact and accessible paths to those that will pose a real challenge the Shire is a top spot for taking a stroll. Enjoy the Burrawang Walk for a nice easy hour or give the Lake Toolooma Trail a go and really shake off the cobwebs of all the time indoors. Between 200km of waterways, 11km of beaches and 160km of bush there really is so much to see and no better way to enjoy it than on foot.
Check out the culture
From amazing galleries to up-and-coming street art and classes for beginners to professionals there is loads of art and culture to experience here. There are a host of galleries and museums for you to take a look at, a great option on a rainier day when you want a bit of leisure time undercover. Alternatively you can 'Walk the Walls', following the trail to see the impact of the incredible street artists at work in the area. The Como Heritage and Environment Trail combines well and less well-known stories and histories as you walk and see the sites and locations for yourself – a must see for anyone with an interest in the past and how it impacts the present and future.
Take in the views, gardens and wildlife
The Shire boasts amazing views and plenty of ways to see them. With 19 beaches, the vast waterways and the bush there is sure to be something that takes your breath away. The Royal National Park alone is home to over 700 species of flowering plants, while Heathcote National Park is rugged with outcrops and a more isolated and wild experience.
If you want to see all the plants that Australia has to offer look no further than the Joseph Banks Native Plant Reserve, one of the only places to see all native plants and enjoy the historical connection to Sir Joseph Banks and Botany Bay in 1770. And speaking of, no trip can be complete without visiting Kamay Botany Bay National Park not only for its historical significance but also to do some whale-spotting if you are lucky enough to see their migration.
You can also check out Sydney's longest sandy beach with all of the views and activities associated with the water. Go for a wander, sit and chill in a café or lie back on the beach and watch the sunset. How you enjoy your trip is up to you.
Feeling adventurous?
There are also tons of activities and adventures to be had in the Shire. If you prefer cycling and swimming to walking check out all of the different ways to enjoy this wonderful area:
Scuba diving – from your very first dive to getting qualified and trying out some of the best diving in the country the Shire has a wide array of options for you to choose from. Gaze upon gorgeous coral and sea life, including the famous Weedy Sea Dragon as well as seahorses, starfish and much more.
Cycling and Mountain biking – you can get pretty much anywhere these days by bike along the myriad trails and paths available. There are also proper tracks for serious biking if that is what you like to do best like the Barden Ridge Pump Track.
Golfing – again there is something for everyone here from Cronulla Golf Course, the oldest in the area, through to X-golf Caringbah and its simulator experience. There is even a mini golf course if you prefer or have kids that want to play.
Fishing – between all of those wonderful waterways and beaches there is plenty of opportunities to go fishing. At Swallow Rock Reserve you can fish and BBQ what you catch all in the same place, and there are loads of spots to catch squid, bream, mackerel and so many others for the experienced and newbie fisherman alike.
Surfing – there are also a variety of key surfing spots around here, with those for beginners to places that professionals would love to have a crack at. Shark Island hosts the Human Shark Island Challenge each year and is really only for those with loads of experience and skill. The Prince Street Sea Wall, on the other hand, is much more accessible and great for all levels and abilities.
All this and more is to be found here so whatever your ideal sport or activity have a look and see if the Shire can accommodate you and your wishes.
Grab a bite
The Sutherland Shire is home to amazing cuisines from all over the world, and is any food-lovers dream for a meal out. There are so many fantastic restaurants, cafes and bars for your enjoyment so make sure you have a look at what is open and has the perfect food and drink for your tastes.
Go shopping
Complete with enormous shopping centres and cute local markets, the Shire has some world-class shopping venues for avid shoppers and casual browsers alike. If shopping is your thing be sure to pay a visit to Westfield Miranda with some of the broadest options in the country. Menai Marketplace on the other hand offers more local and specialised places to peruse. It is up to you to choose the location and stores to your own tastes.
Conclusion
With all these things to do and see and so much more besides, come and visit the Sutherland Shire today and enjoy nature, culture and all of the things that you enjoy all in the same area. The stunning scenery and views really will make it an unforgettable trip and you are sure to make memories to last a lifetime.