The Inner West of Sydney is a stunning residential area that has become increasingly popular with families and young couples alike. But, what is it that makes the Inner West so attractive? In this article, we'll take you through the main attractions drawing people from all over, and what you need to know before making the move yourself.
Following that, we'll talk about how hiring a local Sydney removalist can help you make the transition as painless as possible! Here's everything you need to know…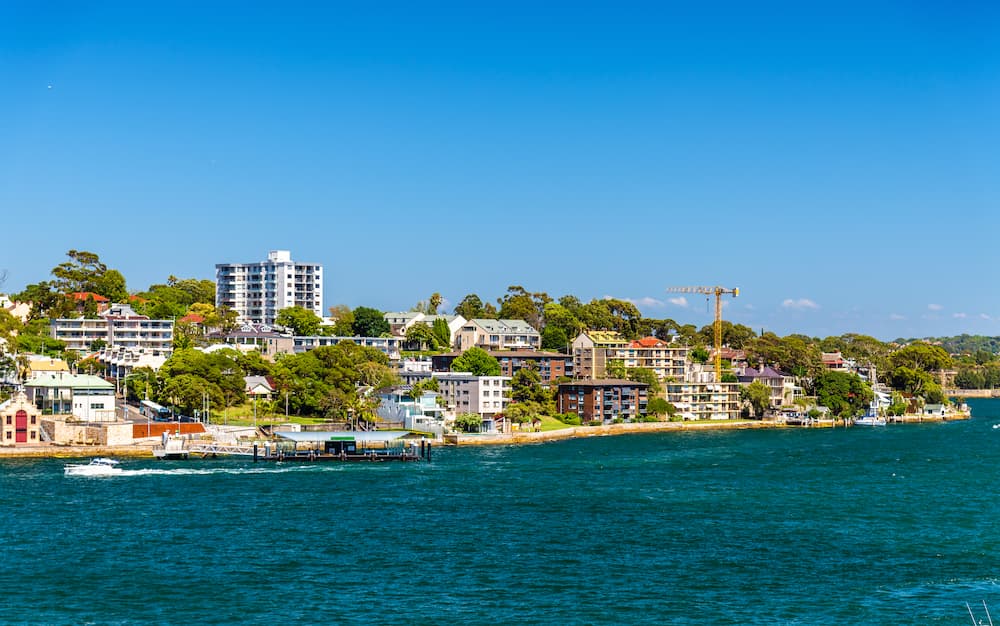 What is life like in the Inner West?
One of the biggest attractions in the Inner West is the fact that accommodation is considerably cheaper than the Northern Suburbs and city region of Sydney. Additionally, with only a 45-minute to an hour journey, one can be in Sydney's CBD in no time!
While it certainly isn't as bustling as the central hub, you'll find no shortage of delicious international cuisine in the Inner West, all of which are competitively priced as well.
Another attractive thing about the Inner West is that the area is highly diverse with a beautiful multicultural community.
Is it safe to move to the Inner West?
Absolutely. While there is crime everywhere, to some degree, Australia is considered as being the 13th safest country in the world! In fact, Sydney comes in at the top 5 safest cities.
So, if you are thinking of moving with your family and children, you'll find the Inner West a perfectly safe and comfortable place to call home.
What is the public transportation infrastructure like?
An important consideration when moving anywhere is the local public transportation (allowing access to healthcare, public schools, entertainment, and so on).
You'll be pleased to learn that the Inner West region of Sydney has an excellent infrastructure in place already, with much more on the way, such as:
Western Sydney Airport
A new M12 Motorway
Other roads in development such as the Northern Road, Bringelly Road, Werrington Arterial Road, and more!
What is the environment like?
There is plenty of greenspace in the Inner West, including Oran Park, Merrylands, and Mount Vernon. Additionally, there are even more green projects on the way!
So, if you are keen on moving to a residential area that has plenty of beautiful green and open space, you can't go wrong with the Inner West.
For the nature lovers among you, you can also enjoy the famous Featherdale Zoo, which is great for a fun family day out.
You'll also find no shortage of beautiful spots for hiking and trekking amongst the neighbouring wildlife!
What are the property prices like?
The housing prices in Sydney have shot up in recent years, with the Inner West slowly climbing as well. However, compared to the other areas in and around Sydney, property prices in the Inner West are comparatively cheap.
If that's not enough to pique your interest, you may be exited to learn that the government have some assistance schemes on the way to help first time home buyers find their dream home and get on the property ladder. Watch this space if you are new to the world of home buying!
A stunning arts and entertainment scene
For those who love art and culture, Western Sydney is world-renowned for its up and coming art and entertainment scene. With a wide variety of galleries, art centres, theatres, and museums, you'll never be short of exciting things to do in your spare time!
A water lover's dream
While Western Sydney is quite a way away from the beach, there are plenty of aquatic centres and water parks for you to enjoy. Take the Sydney Olympic Park Aquatic Centre as an example: perfect for families with children who love splashing around!
Excellent schools
An important consideration when moving to a new area is of course, what the schools are like. The good news is that you will find a plethora of quality schools, both public and private in the Inner West, all of which are in close proximity – again, with plenty of green space for your children to enjoy!
Delectable food scene
Of course, what could be more important than food? If you enjoy a varied, multi-cultural cuisine, you will be delighted to learn that the Inner West is home to dozens upon dozens of delicious restaurants, charming cafes, and bustling bars!
Great local businesses and a wonderful sense of community
The Inner West is an 'up and coming' region with a wonderful sense of community. If you'd like to be part of a growing community of people, with plenty of diversity, this is the place to watch!
Not only that, but there are so many great local businesses popping up everywhere, with local families and young couples investing in their neighbourhood.
Hire a local removalist to help you with your move
When relocating to the Inner West, you should hire a local Sydney removalist company to assist you. Leverage the expert packing services and the local expertise of an Inner West removals company and you can simply kick back and enjoy the moving process, rather than stress over the little details.
You see, moving to a new home is stressful enough as it is, let alone turn up in a new area. So, if you are feeling the pressure and worry that you may forget something, make mistakes, or botch the moving process because you feel like you don't have enough time to get everything done, an Inner West removals company like Steve Lavin Removals will gladly assist you, and welcome you to the area.
Conclusion
To recap, the Inner West of Sydney is well worth the move because:
It's clean and safe
The public transport is excellent (with more investment on the way)
There is so much wonderful greenspace and open areas available to explore
The property prices are comparatively cheap to the rest of Sydney
It has a great arts and entertainment scene
It's family friendly with excellent schools, water parks, zoos, and access to healthcare
The culinary scene is delicious!