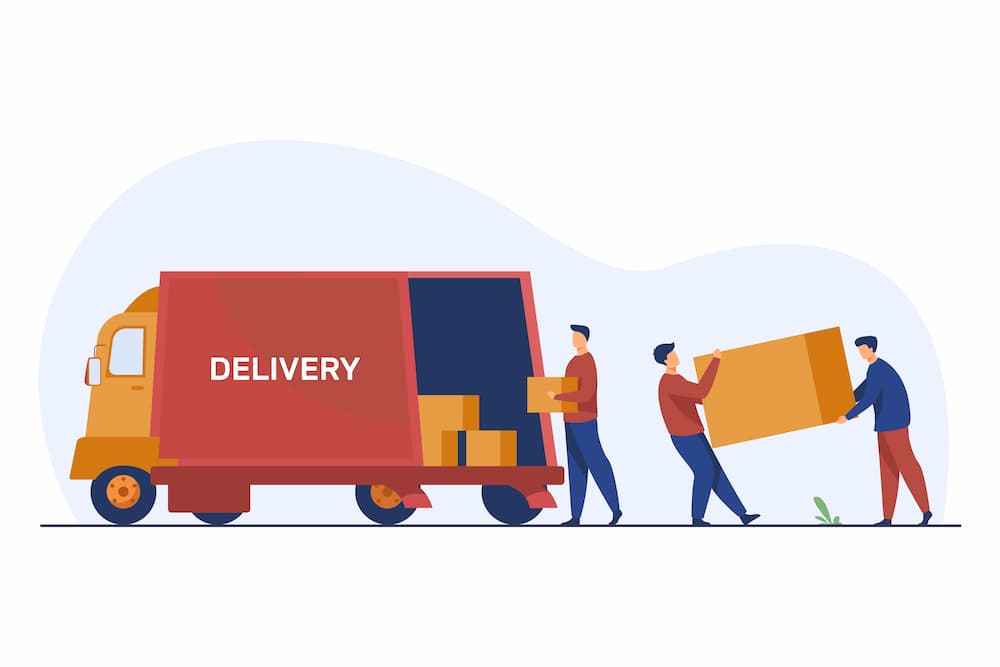 No matter which way you look at it, the process of moving house is stressful. Certainly, the prospect of moving to a new home or location can be exciting, but with so many things to consider, it can feel a little overwhelming.
Then again, it doesn't have to be. In fact, many people are leveraging the services of professional removalists in Sydney to help 'lighten the load'.
In this article, we're going to look at the benefits of working with a Sydney removalist, and how it can help make your moving process go as smoothly as possible.
Expert packing services
It might sound daft to some people; after all, how hard can it be to pack up your own belongings? Well, you'd be surprised! The fact is, packing is time-consuming and if not approached correctly, it can be easy for your more delicate possessions to get damaged.
With a Sydney removalist at your disposal however, you can leverage their packing services instead.  Removals experts will be packing up people's homes on a daily basis, making them professionals at ensuring that everything fits correctly, efficiently, and above all: safely.
Save yourself a tonne of time
From packing to loading, then unloading again, the process of moving house is long. It can take hours to get everything packed up tight and loaded into your moving vehicle, which is why hiring some additional help certainly can't hurt.
With a professional Sutherland Shire removals company by your side, they can help you save time by doing the bulk of the heavy lifting, transporting your belongings for you, and taking the fastest, easiest routes with their local knowledge.
Take the stress out of it
Between negotiating mortgages, sorting out new utilities, getting your children into the best schools, and all of the other considerations that sap your energy and brain-power during the moving process, it helps to have a little help and support along the way.
Let a Sydney removalists company take care of the logistics while you sit back and relax!
It's cost-effective
Hiring a removals company might seem like an unnecessary expense or 'luxury' to some, but the fact is, it can be more cost-effective than taking care of it by yourself.
Things like finding a big enough moving van, getting packing supplies such as boxes and bubble wrap, and paying to rent specialist moving equipment soon adds up!
When working with a professional removalist, you can often save money – on top of all the other amazing benefits to boot.
Liability
As much as your friends and family want to help, if they damage some of your belongings in transit, it's on you. That's the price of having loved ones offer their help for free!
On the other hand, when you hire a professional removalist company that offers insurance, in the extremely unlikely event that they damage your property, you will be completely covered, from a financial perspective.
No risk of injury
You aren't as young as you once were, which means you are at a higher risk of injury than you might expect. When moving house, it's easy to be tempted to try and save time by carrying that heavy item by yourself, or attempting to move too many boxes in one go.
It is so easy to make mistakes and unless you have been trained in the proper lifting techniques, you may end up injuring yourself.
With a Sutherland Shire removals company at your disposal however, your risk of injury will be reduced to zero.
No need to worry about equipment
From finding someone with a van big enough to move your possession to hiring a dolly to lift multiple boxes with ease, securing the equipment for a successful house move can be a nightmare!
You guessed it; with a removals company taking care of everything for you, you'll have easy access to the equipment necessary to make your move a breeze.
Expert advice and handy tips
Particularly if you are a first time buyer and the moving process is new to you, working with a professional removals company can be highly beneficial.
Your moving company can offer expert tips and advice – including highlighting the little details that are easily missed – to make the process go as smoothly as possible, including reminders for getting your new property prepared for when you arrive.
Access to bonus services
The scope of services offered by any reputable removals company will extend beyond the traditional "move item X from A to B" scope; there are other services that you can take advantage of.
For example: do you have a number of items of furniture that need dissembling and putting back together again when you arrive in your new property?
A removals company will have the tools to help you – thus moving the process along and freeing you up with more time to focus on other important tasks.
Local knowledge
Another advantage to hiring a removalist company in Sydney is leveraging their local knowledge. For example, if you are moving to southern Sydney, having a Sutherland Shire removals company help you with the process can yield some unique benefits like handling traffic, taking shortcuts, and finding the most efficient transportation routes for you.
The takeaway
Again, many people see hiring a removals company as an unnecessary expense, but you'd be surprised by how much it can benefit you. When you consider all of the time and energy you can save, including ensuring that all of your belongings make it to your new home in one piece, it is almost certainly worth an investment!