Moving house is stressful, period. It doesn't matter what stage you are at in life or where you are moving to, the process itself can be a terrible headache – particularly if you are having to take care of everything by yourself.
In this article, we're going to share some hints and tips for those moving home in the Inner West, Sydney, so that you can make the process much easier on yourself.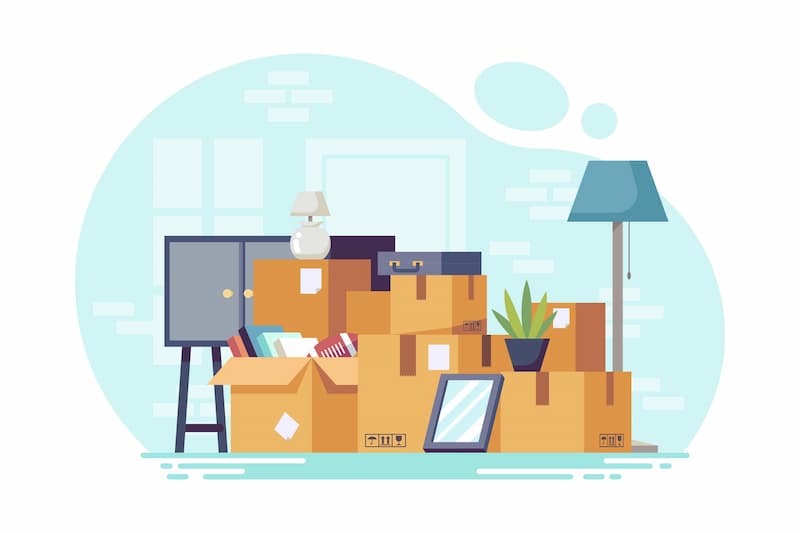 Tips for moving home in the Inner West, Sydney
1 – Find the right removals company for you
The first and most obvious step when moving home, is finding an Inner West removals company to assist you. But, how do you find the right removalist in Sydney for you? We recommend that you look for the following qualities:
Credibility: reputation is everything. If you've never heard of them, and neither have any friends or family, you are likely better off moving onto the next Inner West removals company.
Experience: you want to be able to put faith in their ability to move your belongings safely and responsibly. Anyone can get their hands on a van and start shifting furniture around, but that doesn't necessarily make them good at what they do. The same applies with local knowledge; the best removalists will have a thorough knowledge of the Inner West and its suburbs to ensure a smooth and timely relocation process.
Budget-friendly: there's no good breaking the bank; but don't skimp either! Find the ideal balance of reputation, experience, and affordability.
Insurance: while you may not want to spend any extra money on mover's insurance, it's always worth hiring a removalist company who offers it. Similarly, check for licencing and accreditation (i.e., AFRA – Australian Furniture Removers Association).
Highly recommended: always research the recommendations and testimonials for a business. What are previous customers saying about their experiences with them?
2 – De-clutter your belongings
Another crucial aspect of the moving process (and something that many people often overlook) is de-cluttering your belongings. Moving home puts you in a unique position to clear out all of the crap that you don't need and no longer use.
Before you start packing, be merciless and clear out everything you no longer want or need. This is a good opportunity to either A) make some additional money or B) give away old clothes and items to charity.
When you finally arrive at your new home in the Inner West, Sydney, you'll feel as though a weight has been lifted.
3 – Schedule the utilities for your new home
The last thing you need is to turn up at your new home only to find that you don't have any electricity or running water. There is plenty of information for public utility companies in Inner West, Sydney, so do your research and arrange this well in advance of your move date.
4 – Keep your essentials on your person (and consider taking out insurance)
While you shouldn't have any issues with moving if you hire a reputable and experienced removalist company in the Inner West, it is always recommended that you keep your essentials and most valuable belongings on you. If you cannot live without it, do not part with it.
This is why it is always worth taking out mover's insurance if you don't feel entirely confident. As experienced and reputable as a removals company might be, things can and do go wrong from time to time. That way, in the extremely unlikely event that something does get damaged, you'll be covered at the least.
5 – Invest in the appropriate packing materials (and pack properly)
Think carefully about the packing process. Don't just bung any old thing into a cardboard box and tape it up. Think about how to stack your items in order of weight and fragility, grouping certain possessions with others, and so on and so forth.
If this is something that you are too busy to worry about – or simply do not want to do – hire a reputable removals company that provides a packing service. That way, you will be able to relax in the knowledge that all of your possessions are being packed appropriately by the professionals, using sturdy materials that will not break in transit.
The best removalist Sydney has to offer will offer a variety of services that go beyond simply moving items from A to B. They should offer quality packing materials and a professional packing service as well.
Conclusion
Whether moving to Stanmore, Balmain, Earlwood, or any of the other beautiful suburbs in the Inner West; the key to a painless process is planning. So, take your time to consider every aspect of the move and be certain to hire a reputable company that can assist you with the process. You'll already have a million-and-one things to worry about as it is, so afford yourself the best removalists in Sydney and give yourself a much-needed break.