Is Cronulla a nice place to live?
Cronulla is located in the Sutherland Shire region of Sydney. The booming suburb offers a lot of perks and is a vibrant place to live. Despite the youthful population, Cronulla has maintained the image of a peaceful neighborhood.
The idyllic seaside lifestyle and breathtaking views make Cronulla a tough act to beat. Not to mention, it's one of the few suburbs in Sydney that are accessible by train. So, are you thinking of moving to Cronulla?
Read on and learn more!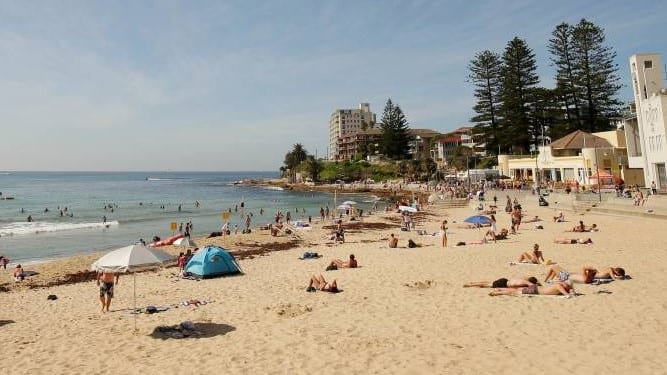 Lifestyle
Cronulla offers a lifestyle that you can't find in a seaside paradise. The locals love surfing, swimming, and having fun in the sun. In addition to that, the streets are lined up with restaurants that offer different cuisines – from French to Italian favorites. If you're a wine lover, many bars are waiting for you, including the legendary Carmen's and Northies.
Most eateries are located along Ocean Grove Avenue and Surf Lane. But a popular favorite for many people is the Blackwood Pantry. It offers a welcoming atmosphere and serves food that avid beachgoers love. On top of that, they serve vegetarian meals, coffee, and craft beers.
Japanese food lovers can also dine at the Green Shiso restaurant. This hidden gem offers authentic sushi and assorted foods with locally made ingredients. The other popular dining area is Henry's restaurant. They serve entrees ranging from Wagyu beef to Polenta chips – you can imagine how interesting their food can be.
Shopping
Shopping enthusiasts can explore beachside shopping malls and outdoor boutiques. Most residents appreciate the arcade-style mixed shopping areas equipped with surf shops, fashion boutiques, ice creameries, and more. For instance, the Cronulla plaza will not only take care of everyday needs but also has a live theatre for everyday movies. If you're looking for beach stuff, you can check the popular Union Store.
Nature lovers can explore the attractive walking tracks and excellent offshore areas.
Education and transport
Cronulla boasts of rich public and private schools that offer the best education. And most of them can be reached by trains from Cronulla station. There's also a ferry that reaches the serene Bundeena within 30-40 minutes.
Within the busy neighborhood, there are lots of shuttle services around.
Homes
For those looking for their first home, they can find plenty of affordable red brick apartments. Most of the houses here are provided by 2 and 3-story building apartments (with a handful of units). If you're looking for a single-family unit, you should expect to dig deeper into your pockets.
While there are a few high rises per capita, they are still prominent within the central region. Once you decide to live in this magical suburb, you can choose the popular or rich Cronulla.
The rich Cronulla encompasses the southern slice and is largely a residential area with free-standing houses and high-rise apartments. You'll also find large holiday homes that feature a waterfront aspect. This part of the superb trends to the older and tend to have quiet streets.
Cost of living
You can access basic necessities like pharmacies, groceries, clothing stores, and shops at pocket-friendly prices. Cronulla is touristy for sure but is practical for everyday life.
If you're looking for a beach paradise with a thriving culture and public transport to the city, Cronulla is for you. And with great people around, it can be an outstanding choice for your stress-free life.