What does a Removalist do?
If you would like to move home and you have furniture and other household items to transport to your new home, the question ringing in your mind could be how you will succeed in doing that. The process of moving from one home to another can be time-consuming and stressful. However, there is a solution to that. You can consider using a moving company. This is where the services of a removalist come in. It will be possible for you to pack, transport, and unpack your furniture and valuables with ease, without stress. In the information below, you will get to learn more about what a removalist does.
THE SERVICES THAT A REMOVALIST WILL OFFER YOU
There are a nuber of services that a removalist can offer you, depending on your budget.
· BACK-LOADING
This is one of the services that you expect to receive from a moving company. In back-loading, you will be sharing space with other clients whose possessions are being transported by a removalist. You will be sharing space in the truck . In this particular service, you will only pay for the space that your valuables will occupy during the transportation. The advantage of back-loading is that you end up saving a considerable amount of money.
· MOVING SERVICE ONLY
A removalist can also offer to move your possessions alone. Basically, this means that you will have to pack your goods for yourself. Normally, you have to pay an additional fee for a company to do a packing service for you. However, if your budget doesn't allow you to include the packing service, you can settle for the moving only service. You can get some packing materials where you can do the packing for yourself.
· FULL SERVICE
If you opt for the full service, you will hardly do anything during the moving process. The moving company will take care of anything. From packing, loading, moving, to unpacking, the removalist will do that for you. If you have a tight schedule or you're the busy type of people, this is the most ideal moving service that a removalist can offer you. This is recommended especially for Interstate moves as the organisation is generally better.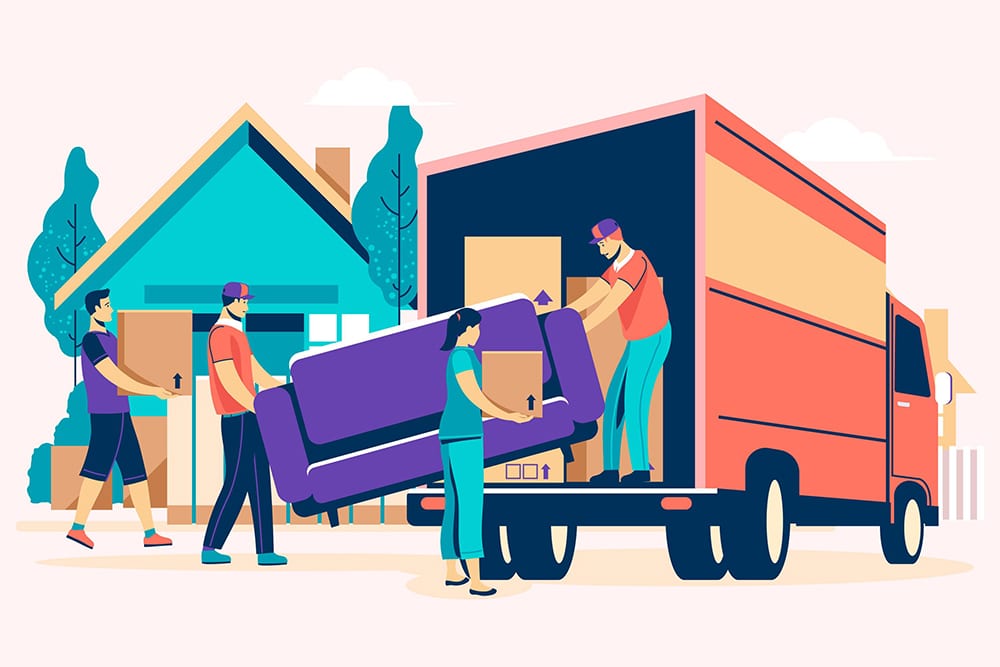 WHAT SHOULD YOU EXPECT A REMOVALIST TO DO?
As you consider moving home and using the services of a moving company, there are things that you should expect from a removalist. The first thing that you should expect from a removalist and watch out for is the level of professionalism. A good removalist should exhibit a high level of professionalism while serving you. Since they are dealing and handling your valuables, they have to demonstrate high levels of professional ethics during the process. This should give you confidence that you're dealing with the right people.
Additionally, a removalist takes responsibility of the things you're transporting from your current place to the new one. The company you're working with has to organize your possessions and pack them in the right way in their truck. Since your valuables can be damaged if not handled in the best way possible, it is the responsibility of the moving company to ensure that they set up everything well.
Moreover, a professional and reliable removalist will keep a good record of the things being transported. An inventory carries a great deal of significance because it helps you to know your possessions well while in transit. Upon arrival at your destination, you will be able to check whether there is anything missing or not. Also, you'll have the opportunity to know whether there was anything that got damaged in transit or not. Essentially, you should expect a removalist to take good care of your possessions until they arrive safely at your new home and they get unloaded safely as well.
If you have settled for a full service, you expect the moving company to do a lot of the work from the packing service, loading, moving, unloading, and even organizing furniture at your new home. You can relax, knowing that they will take care of the bulk of the work.
Lastly, you expect a reliable moving company to keep all the necessary documentations in order until the job is signed off effectively. You don't expect to come across any inconveniences caused by incompetence on the part of the moving company.
ARE THERE THINGS THAT A REMOVALIST WON'T DO?
You have to take note that there are things that a removalist won't do. If you have hazardous things among the stuff that you're moving, a removalist won't move such. It is dangerous to move such items. It is illegal to move such items without the proper procedures and safety measures. If you're moving hazardous things, you should hire the services of a company that specializes in such.
If you opt to do the packing for yourself, you should use strong packing boxes. If a removalist realizes that you're using packing materials that aren't strong enough, it is highly likely that they will refuse moving your possessions. This is because your items are likely to get damaged and that is not something they want to be a part of. A removalist can offer you packing materials that can handle your items safely to minimize the possibility of damage.
Now that you understand what a removalist will do, you have the information you need if you plan on moving to a different location. You don't have to get overly stressed and tired when moving your items. It is a time-consuming process that demands a lot of your effort. The good news is that there are options out there for you to explore as you consider moving. The services of a removalist come in handy. The important thing to put in mind is that you have to find the best professionals for the job. Not every company out there is good for the job. So, you should be keen to find the one that will offer you quality for your money. Your items are valuable. Make sure they are safe with a reliable removalist.