There are several additional services available when booking a removal business, such as packing assistance and the use of the company's storage facilities. When moving to a new home, every little piece of help is welcomed, so it's a good idea to find out what more your local Sutherland Shire removalists can do for you.
Consider that every moving firm is different and may have limitations on what they can and cannot provide. Each additional service will have a different fee based on the removalist's charging structure.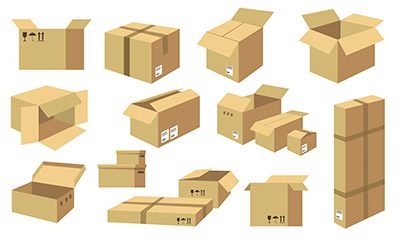 Prior to signing up for the service, make sure you know exactly what you want and what extra services they provide. For example, do they help with packing and unpacking? If so then you won't need to look for a different packing company.
As part of your house removal, most Sydney removals companies offer a packing and unpacking service. The movers will take into account the number of bedrooms in the house, the time taken to pack, the packing materials required, and the complexity of the work when calculating the cost of packing services. Expect to pay a little bit more for these extra services.
Most removalists will have trained packers to help you pack and transfer your belongings without damage. The professional packers are trained and experienced in handling a wide range of fragile household items. They also use the finest quality packaging materials.
You can always rely on the help of a professional Sydney moving company to ensure that you don't forget anything behind or damage your precious belongings when moving.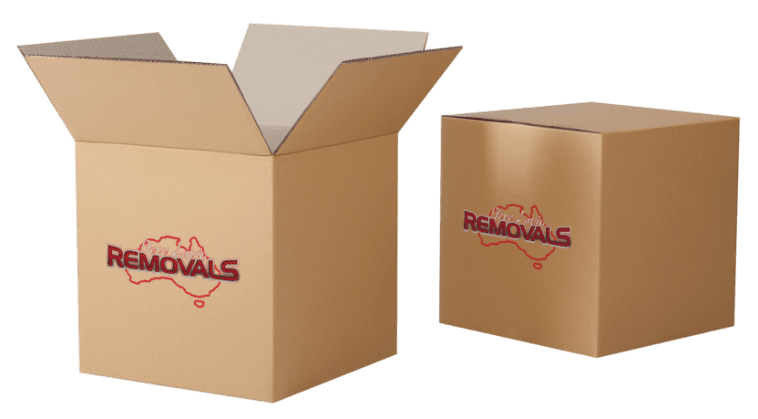 Packing Fragile and Large Items
For fine art and other precious or difficult-to-pack items, many moving companies offer specialized packing services to make the move easier and safer for you. Among these delicate or large items are a grand piano, art, and antique removals. For this type of relocation, there are even companies that offer white glove delivery services.
Items like pool tables and hot tubs are large and valuable. Professional movers can assist you in relocating these items without causing any damage to the items, your new home, or yourself. It might also be a bit complicated to relocate antiquities, such as grandfather clocks or fine paintings.
Specialist removal teams have the experience and skills to transport heavy things, but they can also help you with more fragile objects, such as artwork and antiques. They typically use lifts and cranes to pack and unpack such large and valuable items.
Talk to your removalist if you have any concerns about their ability to handle specialist objects. For a more accurate price, they can do a pre-move survey on your property. You should always ask your removalists about the cost of removing specialized objects during the pre-move assessment.
Dismantling and Packing Furniture
There are a lot of moving firms that offer furniture dismantling and reassembling services. Most removal companies will undertake a house removal study beforehand to understand better what kind of removal plan is needed for your situation.
Be sure to tell your removal company exactly what you want to be disassembled and reassembled in your new home so they can offer you an accurate price. Moving house can be stressful, especially when you have to disassemble and reassemble bulky furniture items.
Many pieces of furniture, such as mattresses, wardrobes, tables, and desks, must be disassembled while packing. It's, therefore, best to hire a professional mover to minimize the chance of damaging your belongings and accidentally injuring yourself while moving heavy objects.
Office Removal Packing
There are many Australian movers who also provide office removal services, including packing and unpacking at your new office. Such companies have vehicles adapted to handle heavy and often delicate office equipment and furniture.
While packing, the removalist also takes care of the equipment that contains sensitive company data with extra care and protection. Just make sure that these extra services are covered by the company's insurance plans before allowing them to handle the move.
When requested, some moving firms may not only disassemble and reassemble furniture, but they may also be able to assist with the preparation of your company's technological equipment as well. It's important to discuss any of these services before moving day with the moving team.
Final Words
Most removalists in Australia provide packing and unpacking services but it is recommended that you confirm with the mover beforehand preferably during the pre-move survey. Located in Australia, Steve Lavin Removals is a professional and reliable removalist team. We also offer packing services.
To assure your possessions' safety and care, we provide all the packing materials you'll need to get the job done. Moving boxes, packing materials, plastic protectors, and moving blankets are all available from us. In addition, we have the appropriate equipment to handle heavy products such as freezers and couches.
All our vehicles are updated with the latest GPS tracking to ensure that you are constantly updated on the move. We also offer a comprehensive range of tools to ensure that getting your belongings off our trucks and into your new house is quick, straightforward, and stress-free.