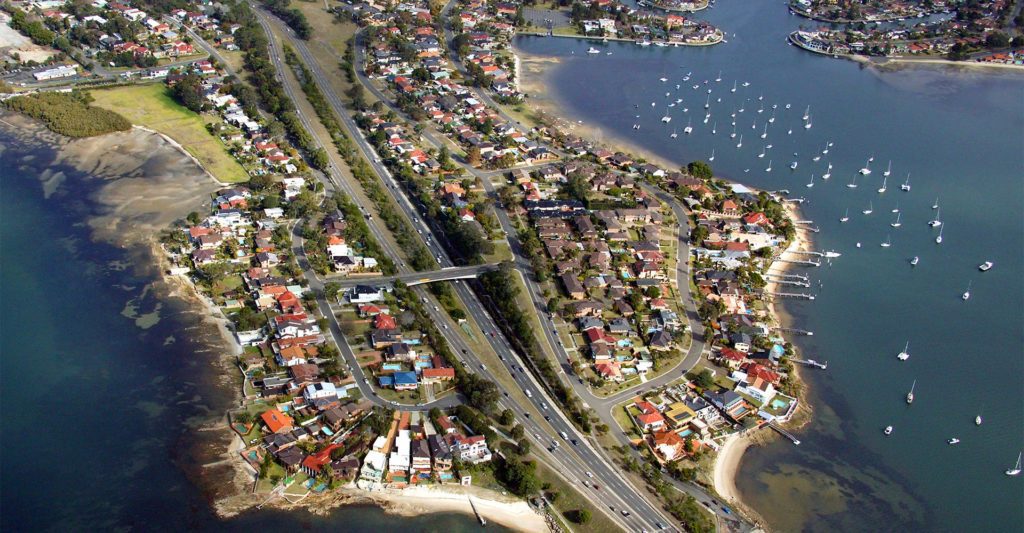 Are you moving home in Taren Point?
If so, you definitely need the help of a professional and affordable removalist company that not only understands the area but also has the necessary equipment and skills to make the move as smooth and safe as possible.
Taren Point is a great place to live in. It is a small community with around 1,300 residents. Steve Lavin Removals provides professional, affordable, and reliable removals services in Taren Point.
Our goal is to help you move without the stress and anxiety associated with moving house in a small town such as Taren Point.
Who Are We?
Steve Lavin Removals is a nationally renowned removals company that has been moving house in Taren Point and other parts of the country for over three decades. We specialize in every type of residential and commercial removal service.
Steve Lavin Removals has also been providing clients in Taren Point with reasonably priced interstate moving services for many years.
We have helped many people moving home in South Sydney safely relocate to their new homes. We undertake removal jobs of all sizes including home removals, office removals, and even factory removals where needed.
Steve Lavin Removals is a family-owned company. We treat our customers as a larger part of our family and focus on providing customised removal services to suit their unique needs. We treat all our customers with the highest level of professionalism and care. Customer satisfaction and service are our top priorities.
With the help of a good removal company, you will significantly reduce the stress and concerns about the safety of your belongings. Our professional and experienced moving experts have all the necessary equipment and skills to make your move as smooth and stress-free as possible.
Steve Lavin Removals is your one-stop solution for all moving needs in Taren Point, Sydney. We offer our clients efficient and timely services including on-site assessment, pack and wrap services, and everything involved in the removal process.
We also provide a wide range of packing supplies including wrapping sheets, boxes, moving blankets, packing tapes, and much more.
Our House Removal Process in Taren Point and Greater Sydney
We provide a thorough and meticulous moving process for residents of Taren Point and other parts of Sydney.
The process starts with a pre-move survey in which one of our professional move managers will visit your place and assess the requirements of the move as well as all the belongings you want to be moved.
The goal of the pre-move assessment is to clear all your doubts about the move and ensure that everything is fully addressed and well taken care of in advance.
We will then take an inventory of all your furniture and other goods that will require to be moved before we develop a proper plan for the move well ahead of the appointed moving day.
Prior to the day of the move, will help you to pack and bundle all your belongings with utmost care and using the right packing materials.
We ensure that all your fragile and oversized items are packed in a way that will ensure that everything remains safe and damage-free during transit or in storage before unpacking.
As an experienced removals company, we have the right equipment and packing materials to make sure that your move is as smooth and safe as possible.
Furniture Removals in Taren Point
Steve Lavin Removals has been in the furniture removals industry for many years. We understand the importance of handling your precious furniture with utmost care, whether in transit or in storage.
Our professional moving experts are skilled in packing delicate furniture in heavy-duty removal blankets to ensure that each piece arrives intact without damage.
We also offer furniture disassembly and reassembly services where needed.
Last Minute or Emergency Removals
When you need to move within a short period of time, for any reason, we have a team of fast, expert removal professionals ready to handle the entire process as quickly and safely as possible.
You can book your last-minute removal directly from our online platform.
Office Removals
The modern workplace is always evolving. So, if you are upsizing or downsizing your office by relocating to another address in Taren Point, you can count on us for efficient and timely office relocation services.
Your Reliable Taren Point Removalist
Steve Lavin is your reliable removals company in Taren Point and Greater Sydney. We understand all the stress and anxiety that people face when moving to a new house in Taren Point.
There is usually a lot to consider when moving house in a short span of time. Moving house is in fact one of the most tiring processes for the whole family.
If you want to get rid of the stress and burden of handling the entire house moving process on your own, you can always enlist the help of Steve Lavin Removals.
Contact us today to schedule a free pre-move assessment!