Take the Stress Out of Moving Home in the Sutherland Shire
The thought of moving homes in the Sutherland Shire is exciting. You get to start anew in a new place, organize your furniture and belongings the way you finally want it, and experience a new neighbourhood. While moving homes is indeed exciting, the packing, moving, and unpacking is not. Moving homes is actually exhausting and daunting if you do it all by yourself. But it doesn't have to be that way. With Steve Lavin Removals, we can make things easy for you. All you have to do is take care of everything else, and we'll do the packing, moving, and unpacking for you.
We have over 30 years of experience serving the needs of Sutherland Shire, whether you're moving into a new home, a new office, or a new commercial space; we have the capacity, equipment, and team to get the job done.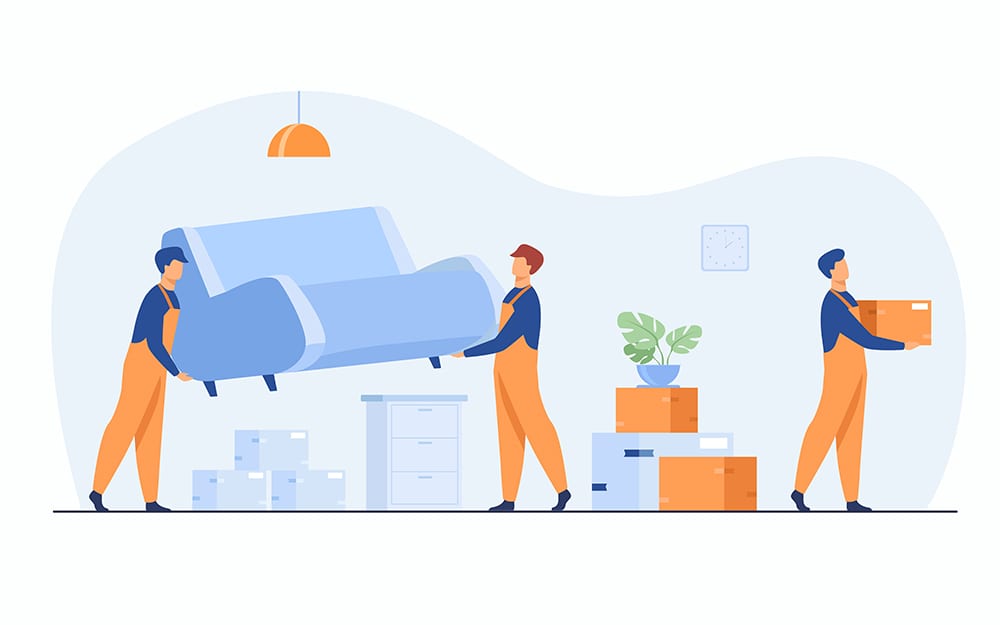 To take the stress out of moving home in the Sutherland Shire, we offer the following services:
We are an AFRA-accredited interstate removalist with over 30 years of experience serving the needs of both homeowners and commercial businesses in Sutherland Shire. Whether you're moving out of Sutherland Shire to another state such as Queensland or Victoria, or you're from Western Australia and moving to Sutherland Shire, we are the company that delivers results.
We offer professional, reliable, and licensed removal services which cover every state of Australia. Our rich network of fleets all across the country ensures you that we have the capacity to make sure all your internet removal needs are given absolute urgency and excellent customer service.
As a family-owned local removalist in Australia, we have hands-on experience and knowledge of the roads, streets, and neighbourhoods in Sutherland Shire. We understand that traffic and congestion can put a damp on your moving schedule. With our local knowledge, we can recommend the best time of the day, and the best day fo the week to move into your new home or location. We've been serving the needs of neighbourhoods for over 30 years, and we believe our local experience provides us with the best expertise on moving your belongings in and around Sutherland Shire.
One of the most stressful parts of moving is packing and unpacking. You'd have to buy packing supplies, take the time to purchase materials, and pack your belongings yourself. You may not have the time or the supplies to do it yourself, and most often than not, they may not be enough to keep them safe and secure.
With our packing services, you can rest assured that we have the packing material and equipment to make sure all your belongings are packed safely and securely. Whether it's a family heirloom, a grand piano, a precious vase, or a set of ceramics, we have the packing supplies and services to meet your needs.
Our team is highly trained to pack belongings with our materials, which include moving boxes, plastic protectors, packing materials, and moving blankets. We also have the necessary equipment to deal with heavy items such as fridges, freezers, and couches. Leave the packing and unpacking to us, so you can sit back and relax.
Your furniture is one of the most important things in your home or office. That is why you must make sure that these items are packed well, and moved properly. Our team is highly trained to handle all kinds of furniture. They are also licensed and insured, so you can rest assured that no matter what happens, your furniture is protected.
We have the proper equipment and tools to make sure your furniture is packed well, handled with the utmost care, and moved to your new location with absolutely safety and security.
With Steve Lavin Removals, we guarantee your furniture are in safe hands.
We can keep the stress of moving to a minimum with our full-range of comprehensive removalist services. Fro interstate removals, to local removals, furniture removals, and packing services, you can rest easy knowing the company you hire is a reputable, professional and expert removalist in Sutherland Shire.
Give our friendly staff a call today and we'll be glad to give you a free estimate, and all the options we have to serve your moving needs.