If you're thinking about Sydney as a place to move your family to, you've come to the right decision.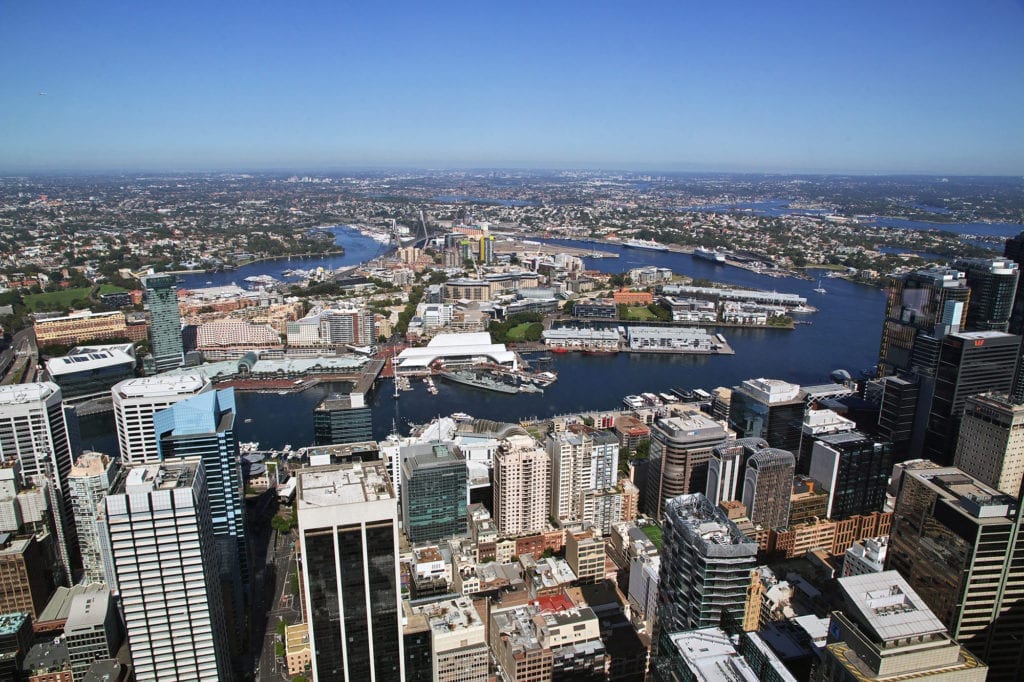 WHAT'S FREE IN SYDNEY?
Because the best things in life are free in Sydney. The warm winter and the cool summers, the Sydney Harbour (with its spectacular view), the 100 or so beaches surrounding Sydney, an outdoor lifestyle (with several parks) and a Sydney City Centre that's just so pleasant to walk around in.
The summer high is 26 degrees in January and winter is a cool 9 to 17 degrees in July. Sydney Harbour will always be there waiting for you and Bondi and Manly Beach and several other accessible beaches in and around the city and New South Wales are beckoning to you.
Sydney, being a green city has lots of parks for you and your kids to stroll and play in safely. If you are in the mood to shop or to dine out, the Sydney City Centre or CBD is just around the corner with its chic malls and restaurants with international cuisines. There is just so many reasons why people are moving to Sydney.
ROBUST EMPLOYMENT
If you're thinking about safety, do you know that Sydney is at its lowest in 40 years in terms of crime rate? And Sydney is rated as the 5th safest city in the whole world? One indicator of public disturbance is unemployment and in Sydney it's quite low at 2.8 percent in 2019, before the epidemic. Experts expect Sydney to bounce back more strongly compared to most major cities in the world, so whatever specialty you make a living in, you're sure to get robust employment or be able to install a bustling business here.
THE GREAT TRANSPORT SYSTEM AND BEST PLACE TO RAISE KIDS
We've discussed the things that are free in Sydney and also the relatively quiet peace and order situation. What about the other things that matter – like an affordable and efficient transport system, great schools, a clean environment, people of various ethnicities living harmoniously together and all the advantages of living in a cosmopolitan city?
Leave behind the chaotic and expensive transport system in your country and welcome to the cheapest and most efficient modes of getting around the place. Trains and buses operate together with an excellent light rail service and with a ferry service too. Taxis can be easily identified and very safe.
The primary, secondary and tertiary school systems here are some of the best in the world. And the Sydney Chinatown, which is a thriving place for pleasant dining, cultural and shopping experiences, is living proof of the smooth assimilation of different races in Sydney.
The cosmopolitan and cultural atmosphere of Sydney is evident in the steady stream of events at the iconic Sydney Opera House and the existence of several museums and art galleries showcasing the best masterpieces in the world.
INCOMPARABLE COMFORT IN YOUR OWN DWELLING
In other major cities around the world, people are used but annoyed by their cramped apartments and small houses. But in Sydney and NSW as a whole, the housing situation is of a much higher quality. A mix of period properties and newly built projects. And there is always living space that suits the taste and budget of new immigrants to Sydney and NSW.
The flats here, called as Units, are generally larger than those in most major global cities. And it's commonplace for families to live in one of several suburbs surrounding Sydney. It's easy to find great moving companies that will assist in moving from one suburb to another, with packaging services to take the stress out of moving to this wonderful City.
SYDNEY'S PEOPLE AND MOBILITY
And it's the people, at most times, which define the safety and friendliness of a place. But hospitable and naturally predisposed helpful and thoughtful people are what compose most of the residents of Sydney. So you'll never feel like an outsider looking in, when you are in Sydney. From the Sydney City Centre to the suburbs, you'll never run out of people greeting you with the most pleasant 'Hi Mate' or giving you directions to where you want to go.
Perhaps, this beautiful statement about Sydney from Australian film director, Baz Luhrmann, says it all: "Sydney in general is eclectic. You can be on that brilliant blue ocean walk in the morning and then within 20 minutes, you can be in a completely vast suburban sprawl or an Italian or Asian suburb, and it's that mix of people, it's that melting pot of people that give it its vital personality."