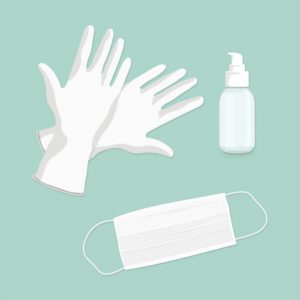 The current 2021 Delta Covid outbreak in Sydney is causing significant problems for those living there. The lockdown restrictions on mobility and movement are only adding insult to injury, as it limits how much people can do every day! But you are allowed to move home during a government-declared emergency, according the New South Wales Government, it is considered a reasonable excuse if you and your family needs access or more space for their children's education/career opportunities just as they would at school – so long as this does not interfere with other residents' ability share these resources too!
The COVID hotline advises that Sydney residents are allowed to move home for the end of lease moves, settlement and emergency situations. You need to make sure you carry some paperwork and ID in case any authorities ask- this could be a lease agreement or photo from when your purchase was finalized with details such as sale price etc..
The NSW Services' advice is clear: if there's been an issue at your new property which has left it uninhabitable then moving out immediately before damage gets worse may save time later down track by limiting costs associated w/repairs & lost income whilst providing peace of mind knowing everything possible has been done beforehand not only around cleaning but also safety standards. So if yo uare looking for to move house in the Sutherland Shire or other parts of Sydney, contact Steve Lavin Removals here for a obligation free quotation.
Interstate Moves during lockdown
Removalists who live outside of the restricted areas can work on any job moving in or out of Greater Sydney Region plus regional areas. They must follow COVID protocols as declared by government regulations to be safe for workers and customers alike!
It's worth checking the laws of each Australian state before you go ahead and move there. There are different rules depending on where in Australia, so it might be best to call up the local council if that sounds like something you are interested in doing!
As a premier Sydney moving company, we pride ourselves on the importance of safety. We follow Covid safety plans and operational procedures to make sure that our customers are safe during their move with us! We've got you covered. Our removalists wear masks and follow social distance guidelines so that your items are safe during transport, we provide online quotes to make sure there is no need for a visit at home or office space occupied by other people while the quote gets prepared – also with drop-and collect service if needed!
We will work with you to make sure that any restrictions are not an issue.
If there's anything about your move which might cause problems, we want it resolved before it becomes a problem!
Can I move home during the Sydney Lockdown?
As per the Public Health (COVID-19 General) Order 2021, removalists and removal companies are classed as an essential logistics service so we are able to help you move your home during the covid-19 pandemic in Sydney and Interstate in Australia.
Can I move interstate from Sydney?
According to the Public Health (COVID-19 General) Order 2021, A person must not enter or leave Greater Sydney without a reasonable excuse. Moving home is considered personal needs of a persons household therefore traveling to move house is permitted.
We also recommend you contact the local council of the area you will move to to confirm the rule and regulations within that state.