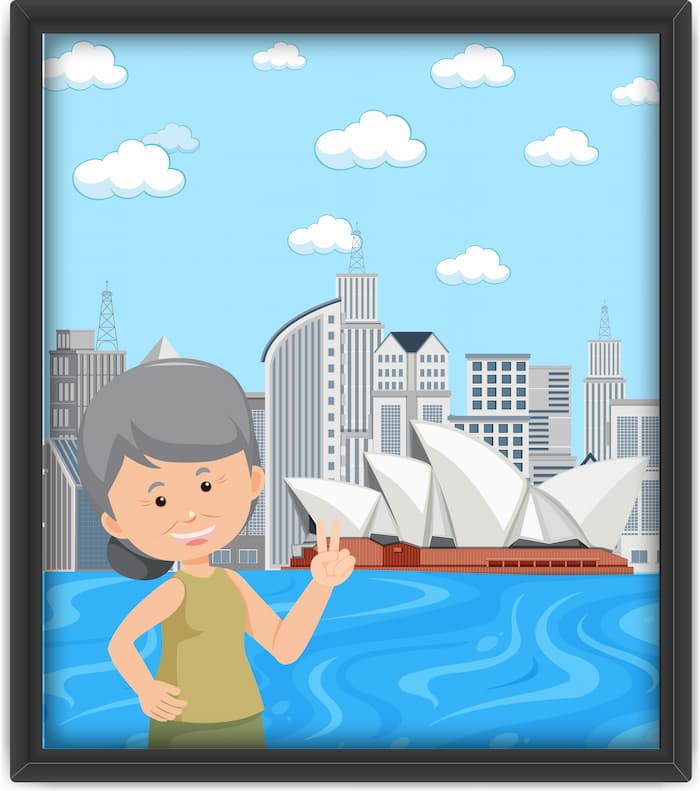 It can be stressful moving home, especially if you have to move out of your comfort zone and into an area that you're not familiar with.
When it comes to moving houses, research shows that people who take their time and make informed decisions are more likely to feel satisfied with their new home and less likely to regret their decision later on.
So, whether you're planning on moving in the next few months or you want to start looking into your options, there are plenty of things to consider when choosing the best area in South Sydney to live in.
Finding a home in the Greater Sydney region may be a lot of fun because of the wide variety of neighbourhoods to choose from.
As a result of the large range of options available, individuals may pick a location to live that best suits their needs, whether it is price, scenery, schools, safety or any combination of the above.
Moving Home in South Sydney
Considering a move to South Sydney? Moving home can be an exciting experience.
People moving house often make some of their biggest life decisions during a relocation, so it's important that you do as much research and due diligence as possible before making your final decision.
We've created a list of what we think are some of the best areas to live in South Sydney.
These suburbs are ranked based on a combination of factors such as climate, access to major roads, public transport networks and public spaces like beaches, bike paths, and open space recreational areas.
Sutherland Shire
The Sutherland Shire is located just south of Sydney and its coastline has some of Australia's most beautiful beaches.
If you want to live in a place with ocean access, where you can enjoy the amazing white sandy beaches and dream about living by one of Australia's famous surfing locations, then this might be a good area for you.
There are also plenty of parks, including one that was once home to koalas before they were wiped out due to habitat loss caused by overdevelopment.
This area does have higher costs of living than other areas in South Sydney but it is considered one of the best places to live in Sydney's south side. Popular neighbourhoods in this area include Alford's Point, Gymea, Taren Point, and Yowie Bay just to mention a few.
St George
If you're looking for some of that inner-city buzz, St George is a great option. It has an urban feel to it but is still close enough to everything you need.
The downside? If you're not a fan of noise, St George might not be for you. It gets busy on weekends as students and tourists flock to venues like Kite Markt and Miss Chu's.
However, if entertainment is your thing, then living in St George will suit you down to the ground! Apartments in St George are often pretty expensive though so be prepared to pay good money.
There are many attractive neighbourhoods to choose from when moving home to the St. George area including Bardwell Valley, Carss Park, Dolls Point, Connells Point, Hurstville, Kingsgrove, Lugarno, Penshurst, Monterey, Mortdale, Peakhurst, Ramsgate and Sandringham among others.
Canterbury Bankstown
Canterbury-Bankstown is an area of south-western Sydney, in New South Wales, Australia. It is located approximately 20 kilometres (12 miles) from the Sydney central business district and is part of the Local Government Area of Canterbury-Bankstown Council.
Canterbury-Bankstown contains a mix of residential, commercial and industrial areas—historically manufacturing industries such as printing and boiling soap have been prevalent.
The main commercial centre is at Campsie, however, there are smaller shopping centres at Punchbowl, Lakemba and Belmore. Major streets are Marrickville Road and Bankstown railway line that divides Belmore from Lakemba and other smaller retail precincts are dotted around Belmore and Campsie.
Eastern Suburbs
Within Sydney's Eastern Suburbs you will find an established and upmarket area with a wide variety of housing to suit different budgets.
The eastern suburbs are bordered by Bondi Junction in the south and includes some of our most popular neighbourhoods such as Rose Bay, Bellevue Hill, Double Bay and Point Piper.
This is where many city professionals choose to live so that they are close to their offices. The area also has several shopping centres, including Eastgardens Shopping Centre and Top Ryde City Shopping Centre.
Surry Hills
Surry Hills is a contemporary neighbourhood with historical origins. Located just north of central Sydney, Surry Hills is an eclectic blend of old and new that continues to build upon its reputation as one of Australia's most desirable neighbourhoods.
The proximity to fine dining and shopping opportunities—in particular, having both Oxford Street and Crown Street on your doorstep—are just two reasons why so many enjoy calling Surry Hills home.
But it's not just about how close you are to amenities. There are plenty of great schools nearby, from primary level up through secondary school and even TAFE options if you want to go back into study at some point.
Combined with fantastic transport links throughout all areas of New South Wales, Surry Hills truly has something for everyone.
Living in South Sydney
If you're moving to or within south Sydney, there are a number of considerations to make before selecting your new property. Firstly, is whether you will be renting or buying; if you're an owner-occupier, it could be worthwhile looking at surrounding areas too.
Secondly, what kind of home do you want? There are a few major types of homes in South Sydney. There are large, two-storey houses that may sit on an acre or more and smaller units for the young family.
Despite what you may have heard elsewhere, there are still plenty of opportunities available if you look hard enough; it's just about knowing where to look for them!
Before deciding where to live in South Sydney, it's important to get a feel for your potential neighbours. What sort of people live in each area? Are they mainly families, retirees or singles?
And how long have they lived there? Using data from the Australian Bureau of Statistics, you can see how long people have lived in your suburb and then match that up with similar data from elsewhere. It might be that you won't actually meet many of your neighbours if most are recent arrivals from overseas or interstate.
If so, is there an established community nearby – such as a school – which will bring new people into your neighbourhood over time? Or will you need to drive somewhere every day for basic services like shops and parks? All good things to think about before moving home.
Conclusion
South Sydney is a great area to live in if you're looking for a high quality of life. There are many different suburbs that people can choose from, depending on what their needs are.
From The Shire to Maroubra, there is something for everyone in terms of housing options, parks and recreational activities.
If you want a central location and plenty of shopping options nearby then Maroubra would be best for you. If it's quiet suburbia you're after then Padstow could be perfect.
Whatever your reason for moving to South Sydney, we hope that our guide will help ensure you have a smooth transition and you make some new friends along the way!